Tips for First Time Homebuyers
Posted by Valerie Kerr on Monday, April 18, 2022 at 12:43 PM
By Valerie Kerr / April 18, 2022
Comment
Preparing to buy your first home is exciting, and often daunting, too. We are here to help, with loan officers that can answer your questions and help you find out what kind of mortgage you can afford.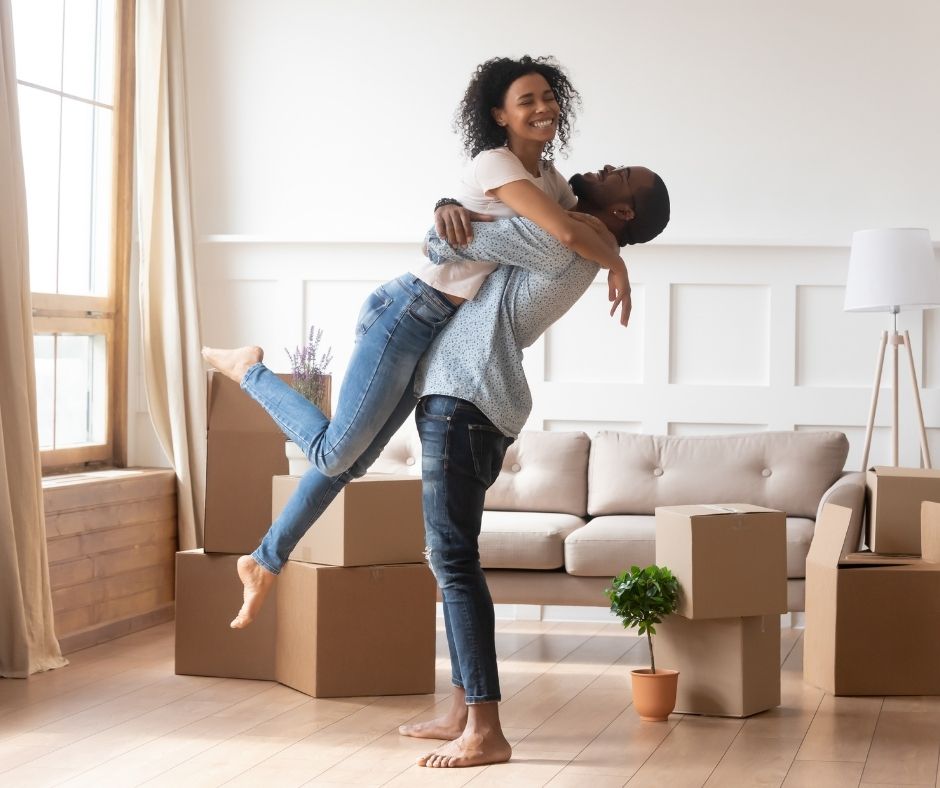 We have also put together a few tips for first-time homebuyers to help you prepare for one of the biggest financial decisions you'll make.
1. Make sure you're ready to commit
A mortgage is usually a 15-30 year commitment, so it isn't something you should enter into lightly. A few questions you can ask yourself to think through how ready you are for homeownership are:
Am I ready to commit to living in this area, in this home for at least the next 5 years?
Do I have stable income that I can reasonably expect to continue?
Is my emergency fund sufficient to cover 3 months of living expenses?
Experts suggest being able to answer yes to all of these questions before moving forward with a mortgage.
2. Don't skip getting pre-approved
Even if you feel confident about how much you can afford and your likelihood of being approved for a mortgage, do not start shopping for a house without a pre-approval. Especially in a competitive sellers' market, you are likely to miss out on a home you want to buy if you have to wait for pre-approval before making an offer. In the time it takes you to get pre-approved, another buyer is likely to make an offer and have it accepted.
3. Maintain your credit
One of the biggest mistakes first time homebuyers make is doing something that will affect their credit score during the home buying process. Your mortgage pre-approval is dependent on multiple factors, and one of the most important is your credit score. Doing anything that will change your credit score may jeopardize your pre-approval, so wait to make any new purchases, open a new line of credit, or apply for new credit accounts until after you have closed on your home.
4. Understand different loan options
Buying your first home can be daunting because there is so much information to take in. One of the things you need to understand is the different types of loans, and which of them are available to you. Some of these include:
Conventional: The most common type of loan, available for down payments as low as 3%.
FHA: Available to first time homebuyers for a down payment as low as 3.5%, with less strict income and credit score requirements, insured by the government.
VA: A mortgage with 0% down payment, no PMI, and less strict qualification requirements for members of the military and veterans, insured by the Department of Veterans Affairs.
USDA: This type of mortgage is insured by the government, allowing lenders to offer more favorable terms for homes in rural areas.
Each loan type will require a different down payment percentage and comes with different pros and cons. The simplest way to sort through these is to talk with a loan officer.
5. Don't forget about closing costs
When making a decision about how much to spend on your first house, don't forget to factor in closing costs. This cost will vary depending on your lender's fees and the terms of your offer, but you can expect to pay about 2%-5% of your total loan at closing to cover expenses such as:
Inspection
Appraisal
Title fees
Discount points
Escrow fees
While it may be overwhelming to prepare for buying your first home, it doesn't need to be. We are ready to help. To find out more, schedule a time to talk with one of our loan officers and find out how we can help you become a homeowner.
We are your Hudson Valley home buying experts. Browse all the featured communities and towns below or contact us for more information or to schedule a showing.