The Value of Decluttering Your Home
Posted by Valerie Kerr on Saturday, June 18, 2022 at 11:30 AM
By Valerie Kerr / June 18, 2022
Comment
A Simple Guide to Decluttering Before Selling a Home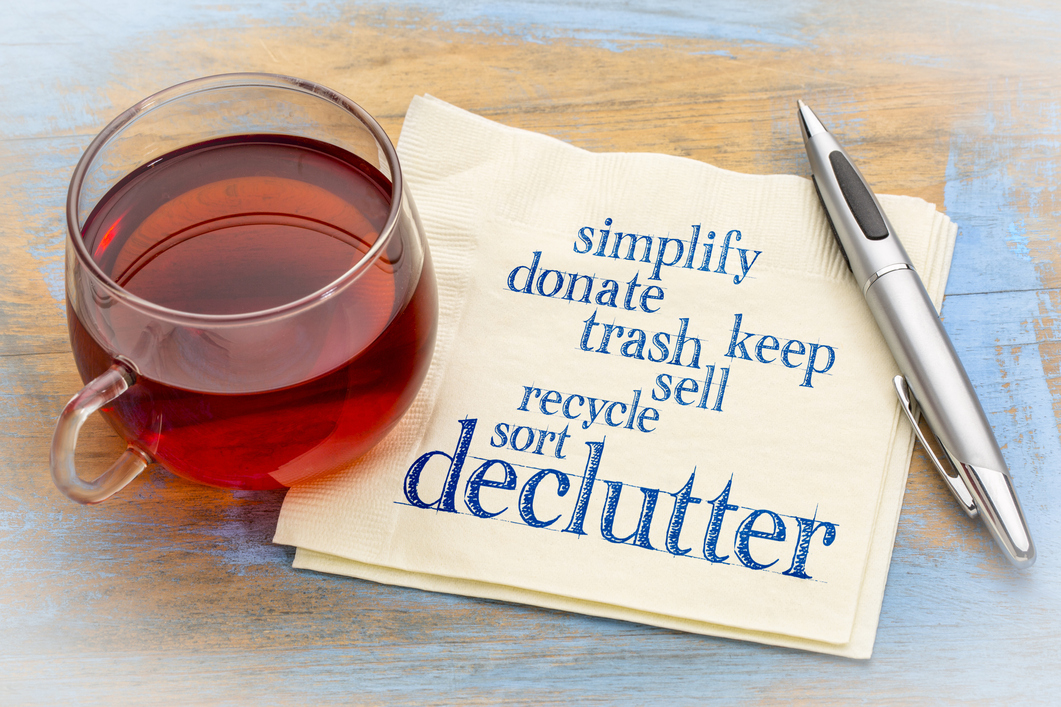 Decluttering your home before selling is one of the most important things to remember.
Selling a home can be overwhelming. There are some things to consider before putting your home on the market. Decluttering is top of the list. A cluttered home will not allow the best features of your home to shine. You should find time to declutter between finding an agent, conducting market price research, or hiring an appraiser as a cluttered home can negatively impact the value of your home.
Whether we care to admit it or not, we all have items lying around that have passed their useful purpose. Even if you are a Marie Kondo protege, this guide will undoubtedly relieve some of the tidying up stress.
Sort items
Grouping items simplifies the decluttering process. It makes it easier to know what you need. The easiest way is to tackle one room at a time, beginning with larger items like furniture and moving on to smaller things like toys and accessories.
Let Go of Unnecessary Items
Why keep purposeless items? When decluttering, put aside items that are no longer in use. Everything in good condition can be donated or sold, and damaged ones tossed or recycled.
Reorganize
After getting rid of unnecessary items and saving what is needed, it is time to reorganize and begin home staging.
Key Areas to Focus on When Decluttering for a Home Sale
You should declutter the entire house but focus on these key areas that have the most impact on a buyer's purchasing decision:
Entryways and hallways
Kitchen
Living room
Storage spaces
Bathrooms
Importance of Decluttering Before Selling a Home
Many underestimate the value of decluttering, but it has many advantages:
Making spaces look bigger
Increases the value
Avoids distractions
Items that are broken, no longer serve us, or whether you have too many of the same items (as in having seven accent pillows when you only need three or five), can take up too much useful space and make a room look cluttered and cramped. Buyers are willing to pay higher prices for homes free of clutter. Moreover, a decluttered home offers an unobstructed view of beautiful architectural details that a buyer might otherwise miss.
If you are looking to sell a home or just needing some tips, we hope the above pointers help. Contact us for a more detailed consultation from one of our certified home staging professionals. We can help highlight your home's best features and make it shine!