3 Benefits of Owning Property in Hudson Valley with Land
Posted by Valerie Kerr on Tuesday, July 5, 2022 at 2:38 PM
By Valerie Kerr / July 5, 2022
Comment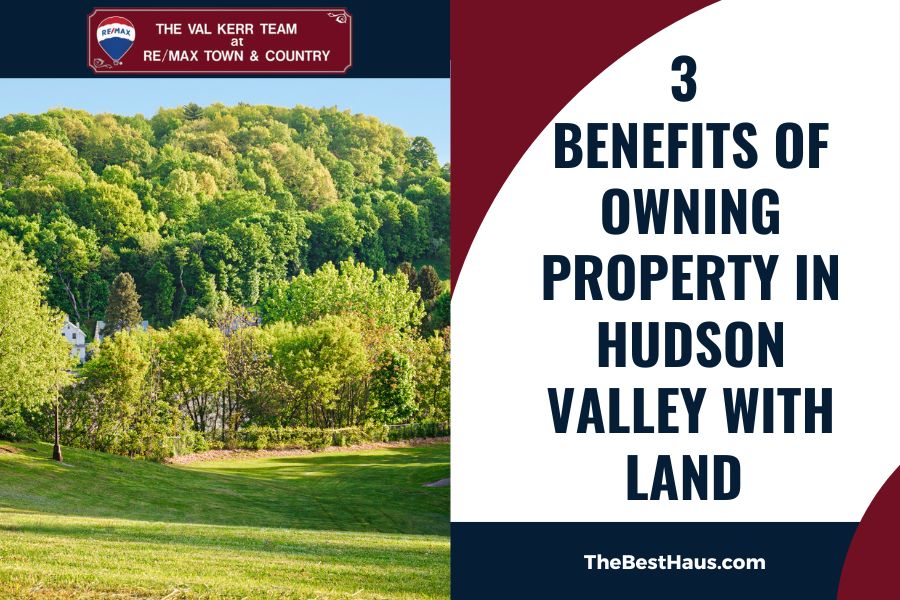 There are many benefits to owning land. First, land ownership gives the owner peace of mind. As a long-term, tangible asset, raw land doesn't wear out or depreciate, and there is nothing that can be stolen or broken on it. It is a limited resource that is relatively inexpensive to own and requires little maintenance. In other words, it is a relatively hands-off investment. There is also little competition in the land market as most real estate investors are focused on investments such as rental and commercial properties.
Whether your future plans involve having a homestead that you can move into once you've saved up enough money, owning land means you have the ability to develop the property of your desires. If the property has quality land, you can eventually set up a home garden on your homestead. In time, you can even expand your garden into a farm once you've gotten the hang of managing your crops.
If you own land, you could have a source of income
While you're saving up for your homestead, consider learning skills that can be used as a source of income. You can start a vegetable garden as a source of food for your family, with the excess crops preserved or sold fresh to buyers in the area.
Alternatively, you can learn how to care for animals. Depending on the size of your property, you can start raising chickens for meat and eggs, or larger animals like goats or cows for milk. Consider even owning the horse you always dreamed of riding on your own property.
If you own land, you can leave behind something priceless for your children
If you have children, they can one day inherit your property. While your children are young, you can teach them the value of hard work so they can grow up as capable landowners. Owning land is more than just learning survival skills; it also means investing resources like time and money into a way of life that will allow your family to live in peace and away from the troubles of the city.
What to consider before buying land
When choosing a location for your future homestead or if you're in the market for Hudson Valley land, look for something near a source of clean water. If this isn't possible, factor in how you're going to provide water for your homestead once you move in, such as whether or not you can dig a well.
If you're in the market for a little more land, maybe some acreage in Hudson Valley contact us. The Val Kerr Team provides exceptional real estate services for the Hudson Valley including East Fishkill homes, Brewster properties and Hopewell Junction real estate among other surrounding neighborhoods. For more information on buying and especially selling your home, contact the team below.
And Search All Area Land for Sale Here: